Cajun Constructors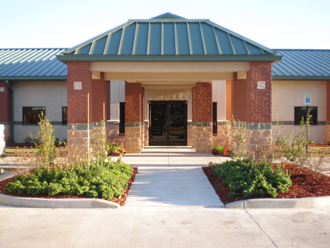 Owner: CAJUN CONSTRUCTORS, DEEP FOUNDATIONS DIVISION
Mike Moran, Vice President—Deep Foundation Division
Chris Jacob, Drill Shaft General Superintendent/ Project Manager/Estimator, Project Manager

Originally consisting of the renovation and addition of a 3,000-sf existing office building, this project was modified to provide additional square footage required by the owner and determined through the programming of the facility. A 7,500-sf addition to the building was completed providing for the growth and expansion of the Deep Foundation Division as well as the incorporation of the Hiring Department for Cajun Constructors. The building was designed in a manner that took aesthetical clues and details from the existing main office building while maintaining its own character.

GD Architecture LLC
PO Box 80245
Baton Rouge, LA 70898
225/ 383-3915
phone/fax